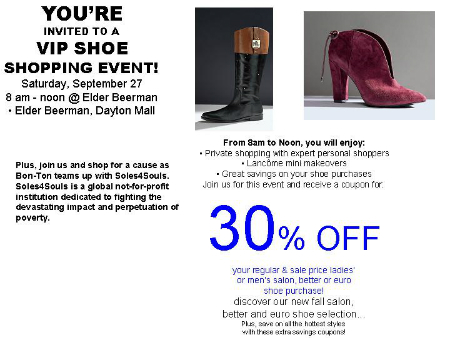 Join us for our Sole Sisters VIP Shoe Shopping Event! From 8am to Noon on Saturday, September 27th, enjoy exclusive savings on your Mens and Women's Salon, Better and Euro shoe Purchases!
Presale Now thru September 26th while selection is at it's best. You can reserve your size and you won't be charged until you pick up your purchase on September 27th. See any Shoe Associate for setails or call us at (937)435-6790 ext. 292 or 293.
Sign Up For Our Newsletter!