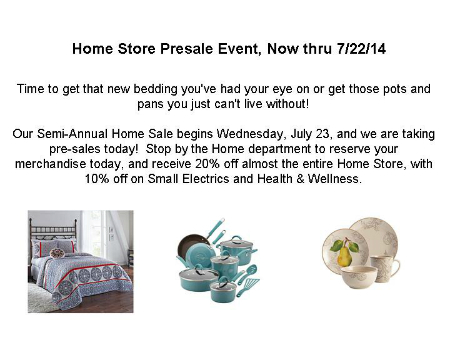 Reserve your merchandise now while our selection is at it's best. Choose from a variety of new merchandise and enjoys great savings that only our semi-annual Home Sale can offer. Only at Elder Beerman, Dayton Mall.
If you would like more information, stop by our Home Department, or call us at (937) 435-6790 Ext 240 or 420
Sign Up For Our Newsletter!