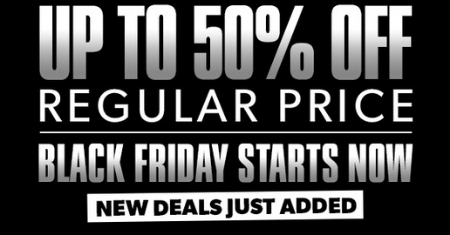 Black Friday starts now! Stop in today and save up to 50% off regular prices on select items! We just added new deals so hurry in before they are gone! 

*Exclusions may apply, quantities may be limited. See store for details. 
Valid through November 27, 2014
Sign Up For Our Newsletter!