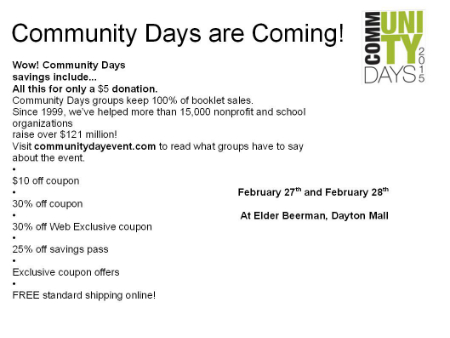 Our Community Days event is coming February 27th and February 28th! For a $5 donation, you will receive a coupon booklet good on most items in our store during this event.
Simply stop by our store to purchase your booklet now. 100% of the proceeds from the booklet sales go to local non-profits so you can save money while helping a great cause.
Sign Up For Our Newsletter!