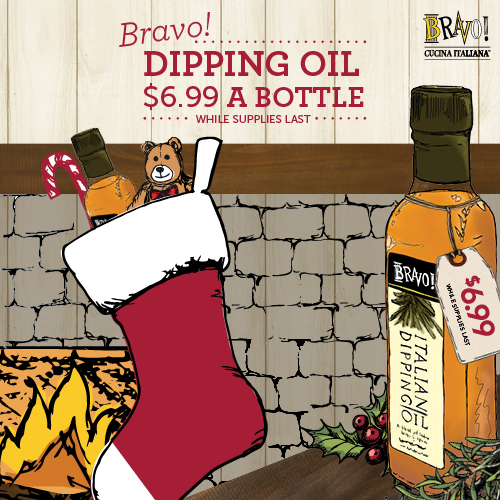 BRAVO! Cucina Italiana is excited to announce that they will be selling their housemade dipping oil for $6.99 a bottle. Guests can visit their local BRAVO! to purchase the dipping oil, a perfect solution for all holiday needs such as stocking stuffers, party favors, holiday meals, and gift baskets.
Valid through December 31, 2014
Sign Up For Our Newsletter!